Keo's calling no miracle win for the Lions as they get ready to face the Crusaders in Christchurch this Saturday. The Oracle has been less tough on them, but is still backing a Crusaders victory.
The Lions will lose by 20 points – and it's not because they're a poor side. It's a combination of the quality of who they will play and also the absolute madness of a competition format that effectively gives a team travelling overseas just three days to prepare for a final.
The only hope for the Lions is the Crusaders lose a player or two on the way out of the tunnel.
Read "No miracle win for Lions in Christchurch"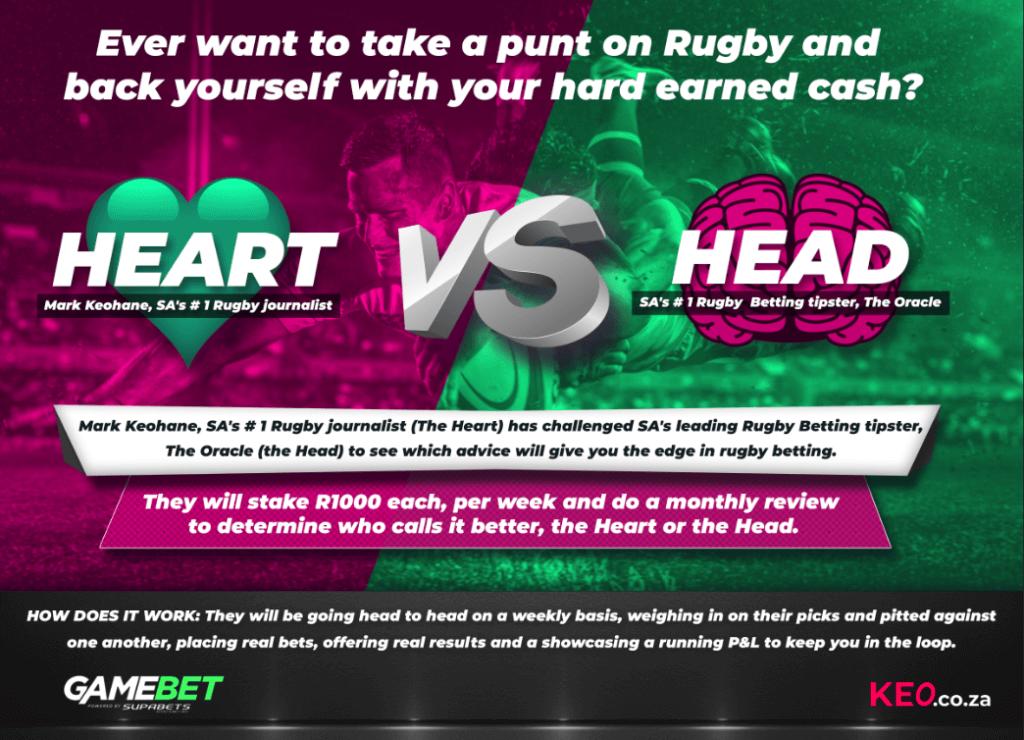 ORACLE: (HEAD)
Lions +16.5 (Lions to lose by 16pts or less or win the game) at 0.92/1 for R1000
KEO (HEART)
Crusaders -16.5 (Crusaders to win by 17pts or more!!) at 0.92/1 for R1000
total staked: R1000
PLACE YOUR BETS AT GAMEBET
VISIT THE ORACLE AT oraclerugby.com