Springbok legend Bryan Habana has announced that he will be retiring from all rugby at the end of the current season, at age 34.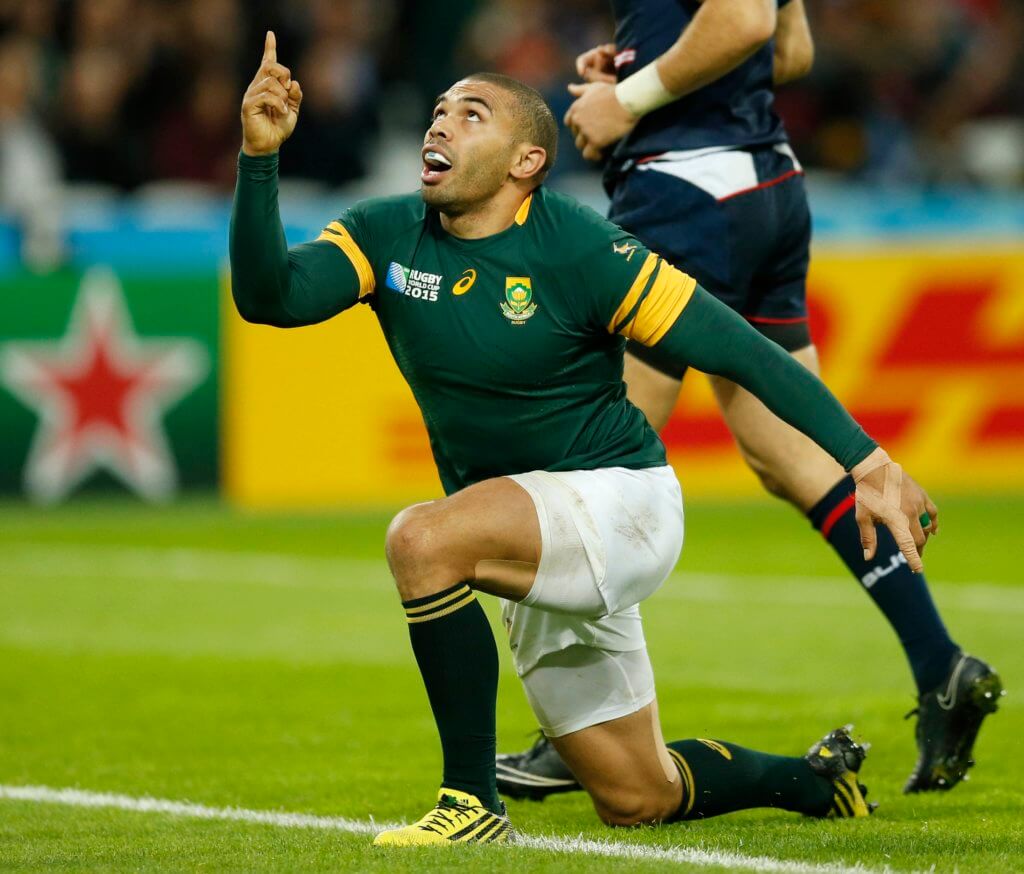 In a whopping 124 tests, the winger has scored the most tries (67) of any Springbok, and will forever remain a legend of the game. In an Instagram post announcing his retirement he wrote:
"The inevitable moment has come knocking on my door and I've welcomed it in for a drink," 
"It's been more than a year of hoping, trying, pushing and willing to get back on the field for one last time, to taste the sweet victory or encounter that gut-wrenching despair.
"But it's unfortunately just not to be. I, like most, would have liked my career to have ended differently, but sometimes things don't turn out quite the way we hope for."
Habana won a World Cup with the Springboks in 2007, the same tournament in which he was the top try scorer (with 8 tries) and was awarded IRB player of the year in that year. He won two Super Rugby titles with the Bulls, played for the Barbarians and represented the Golden Lions in his early career, the Stormers and Bok Sevens before his departure to France and ultimately it is Toulon where his career comes to a finish.
WATCH: CAREER HIGHLIGHTS