Seabelo Senatla was again in top form in South Africa's unbeaten march into the inaugural Hamilton 7s.
Senatla struck early against England as the Blitzboks won comfortably 28-7.
Earlier the World Series Champions, led by Kyle Brown, had been brutal in dismissing Papua New Guinea (36-5) and Russie 38-0.
Senatla scored six tries on the opening day and Rosko Specman got five.
South Africa are the bookies' favourite to win the tournament.
The South Africans play Scotland in Sunday's quarter-final and the winner of this match will play the winner of Kenya and Australia in the semi-finals.
Hosts New Zealand play England int he quarter-final and Olympic Champions Fiji play Pacific Island neighbours Samoa.
The WorldRugby7s graphics show that it's that man again, @Seabelo_Senatla of @Blitzboks. #NZSevens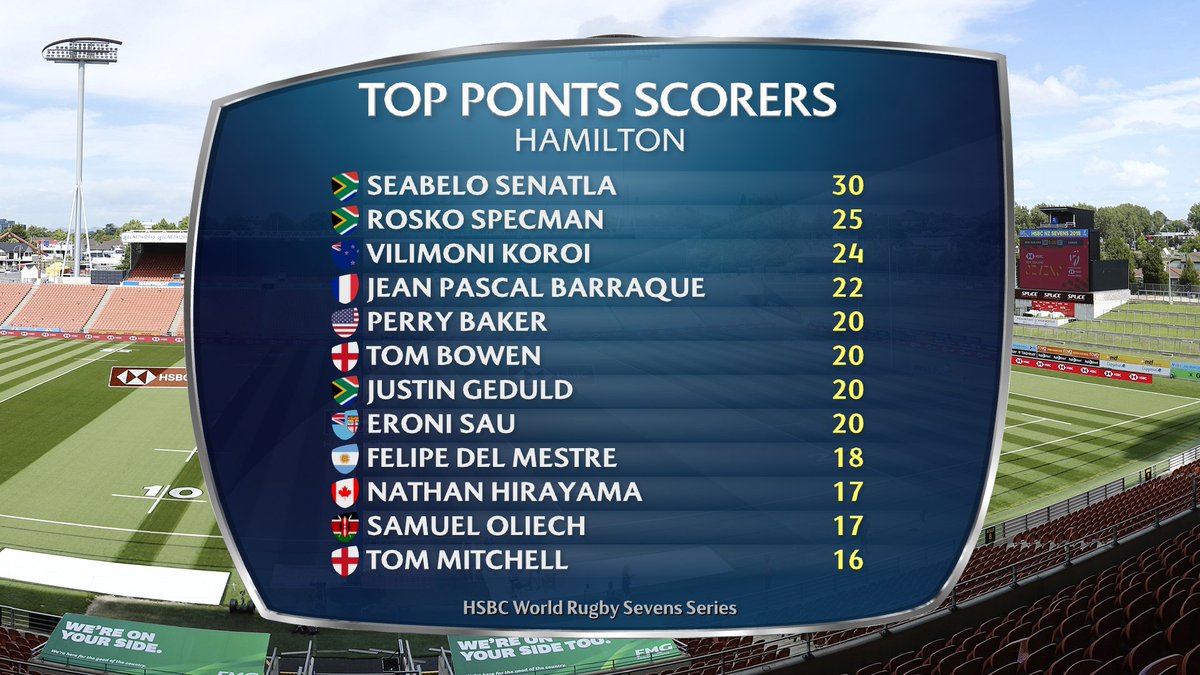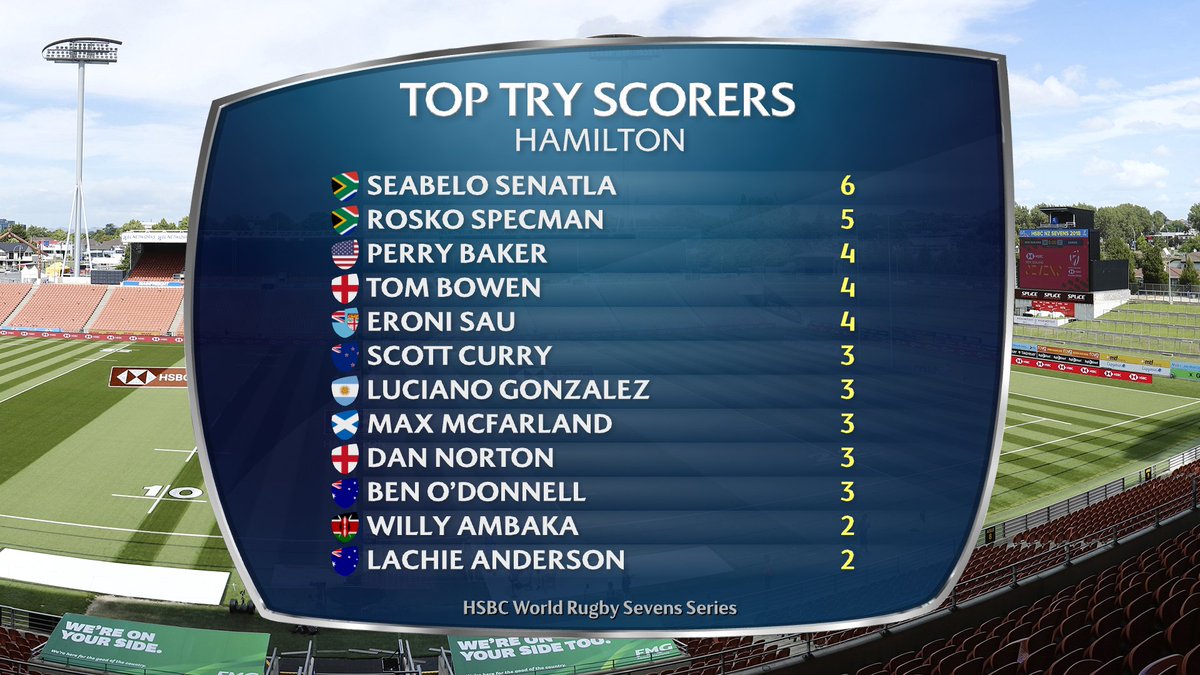 Werner Kok's outstanding work rate is reflected in him being among the top three on the Performance Tracker for tackles, breaks, offloads and carries.
It's Manuel Sainz of @ferugby who leads the @DHLRugby Performance Tracker after an impressive day one at the #NZSevens #DHLimpactplayer